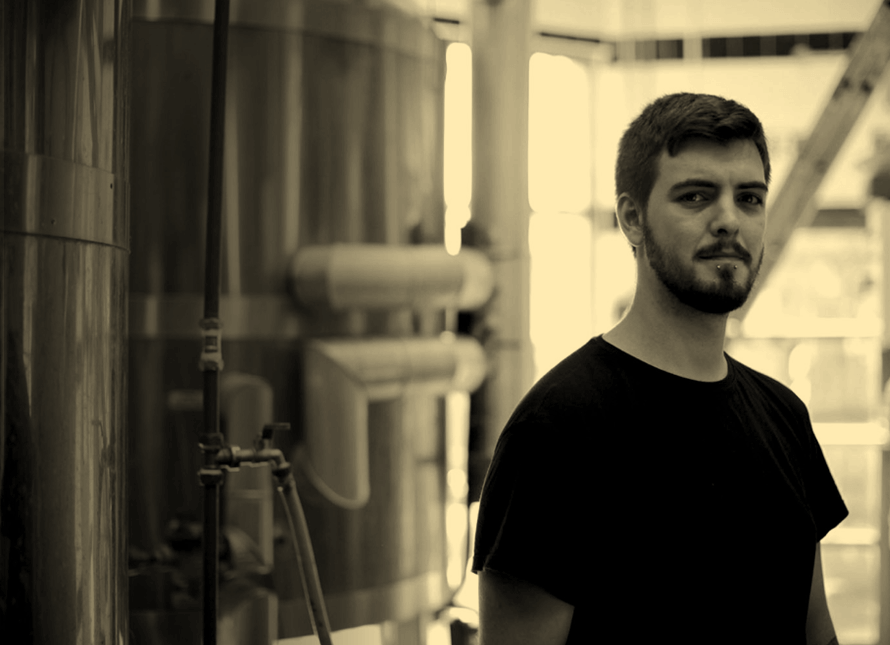 ""Patience isn't an option. It's a job requirement.""
Paudie was probably the youngest Irish brewer to receive an award at the world beer awards in 2013 and again in 2014 and his coffee porter also won Bronze at the International Beer Challenge.
Paudie started working in the brew pub and helping out around the brewery – discovering his interest and talent. Over time his brewery duties overwhelmed his bar duties.
He is always working, but his hobbies are videogames (at the weekend), and going out with his girlfriend – who he met at the Irish Craft Beer Festival in Dublin!
Shane Long (founder) says that "Paudie is a rock star, he looks and acts like a rock star – a guy people are going to be hearing about in the future".
Peter Lyall, Master Brewer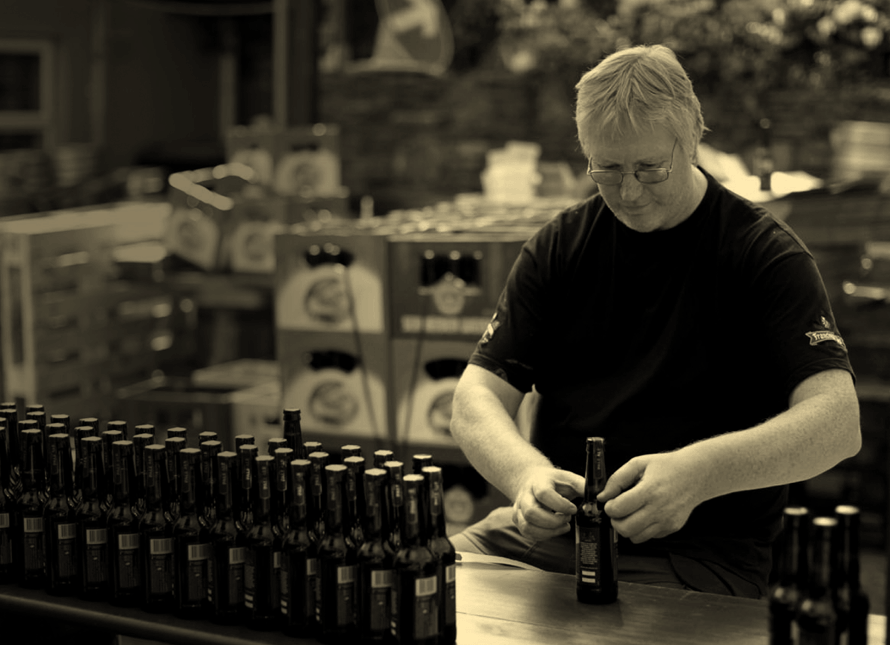 ""His experience with the fabrication of vessels quickly became a major resource for the young brewery.""
Head brewer with Shane Long nearly since the start, Shane describes Peter as "the rock of the Well, a work horse, the man who gets the work done".
Peter is also a great innovator, producing beers such as Preachers Best Bitter, Dunkel Weizen and Hopfen Weissen, which won a bronze award at the World Beer Awards 2015.  The creative part of the job is what he enjoys the most.
Peter worked internationally as a fitter in the mechanical engineering industry. His experience with the fabrication of vessels quickly became a major resource for the young brewery.
Peter likes the concept of "natural" brewing – keeping
the ingredients and process as pure and unadulterated as possible.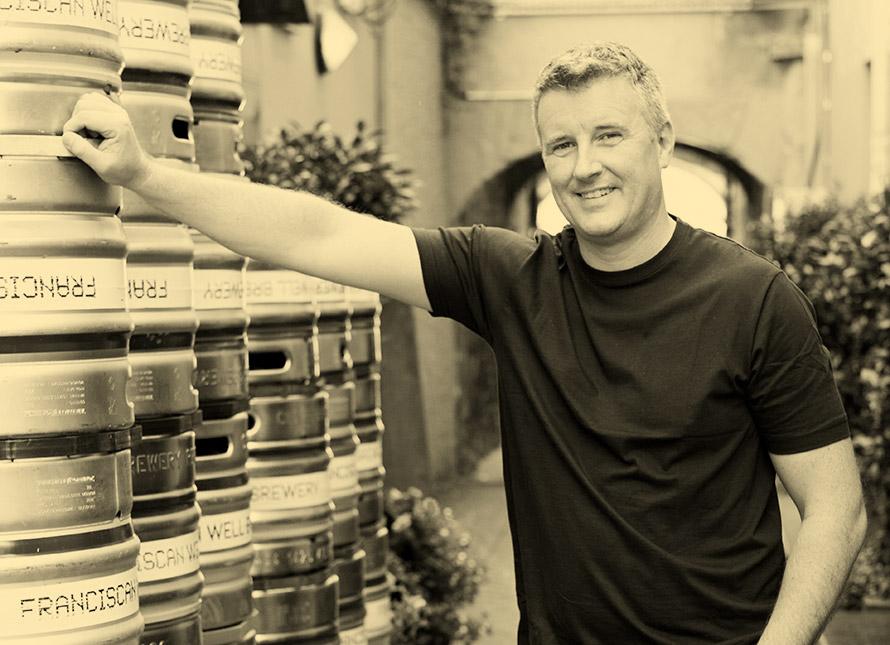 ""I only have this level of patience for my family and for brewing.""
Shane Long, founder of Franciscan Well Brewery, is reputed to have poured his first pint when he was six years old, and he knew then that beer was all he ever wanted to do.
"Brewing is my true passion, there's just something really personally rewarding in creating something great from scratch - from raw materials - and then of course getting all the positive feedback on the beers we create makes all the hard work worthwhile."
Shane is a keen student of alcohol history and all new developments in the sector. He credits his mother for his creativity, and is generous with this support for other craft brewers starting up around Ireland.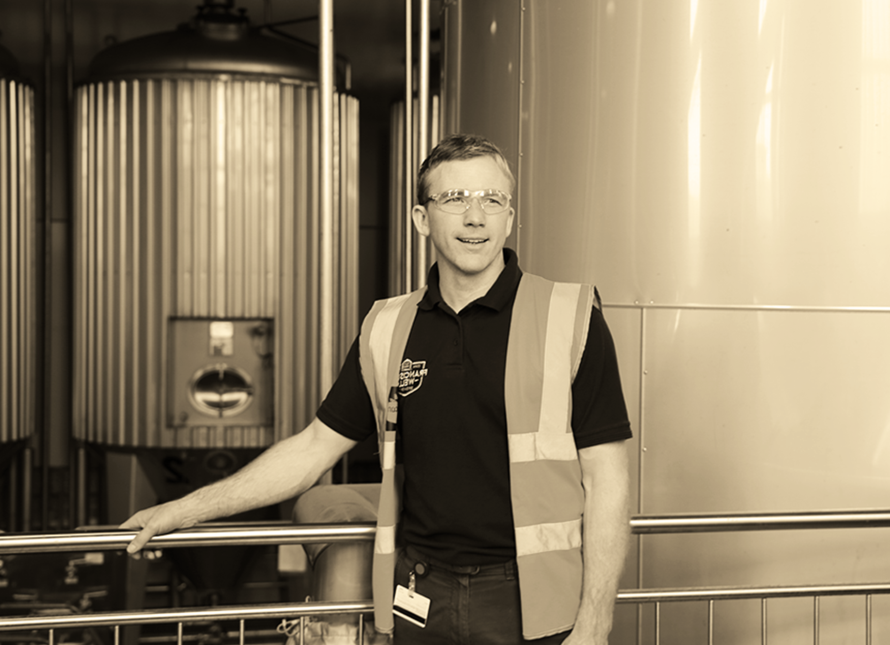 ""
Terence has been working in the Franciscan Well Brewery, in Cork, since 2015 as our Operations Manager.
His favourite aspects of his job is the 'dynamic nature of the craft brewing' and the people – they're the best people in the industry! When working in a Brewery, there is no typical day - it's always different!
Terence believes there is a different beer type for every occasion but his favourite at the moment is our Red Rye.
Terence loves to travel with his Wife, Son & daughter and everywhere we travel to, he ends up visiting the local craft brewery!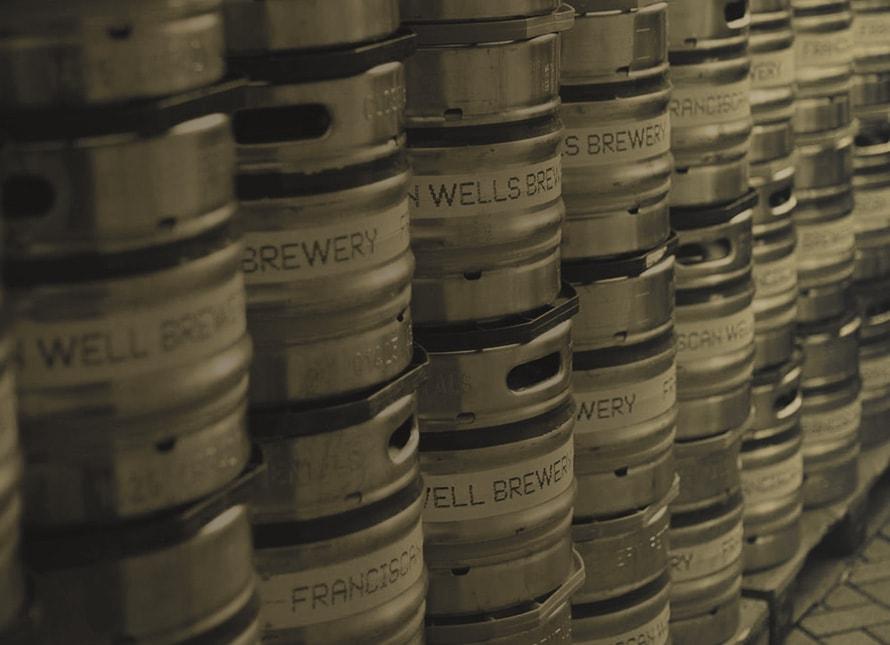 ""
Tomás is a graduate of the Crawford art College and started his career at Franciscan Well working in the brewpub where he was duty manager for several years. During this time, Tomás was instrumental in designing the current Franciscan Well Brewery tours, giving way to his natural creative talent. In addition Tomas also had responsibility for running outside events taking place at the Franciscan Well.
Tomás' favourite beer is Stone Ruination IPA.