BREW PUB
The Brew Pub of Franciscan Well boasts one of the best beer gardens in Cork City. Covered, heated and comfortable the beer garden is steeped in history. The Franciscan "Well" itself is still flowing today and the Brew Pub is based on the site of an ancient franciscan monastery, and later the centre of Guinness bottling for the people of Cork.
The Brew Pub has an extensive range of craft beers, ales, lagers and stouts and houses three 300gl serving vessels located directly behind the bar which dispense our beer to the taps. The bar also offers beers from further afield from other Irish and international micro breweries. In addition to serving their award winning craft Beers, the Brew Pub also offer food 7 nights a week including their hugely popular pizzas prepared in their famous wood burning pizza oven in the Brew Pub by traditional local Pizza company Pompei Pizza.
The Brew Pub's unique atmosphere is derived from a mix of its historical setting, the enthusiasm and creative nature of the Brewers, and the diverse crowd - made up of devoted patrons and craft beer lovers mingling with tourists, students and local professionals from Cork's many international companies.
Check out our Facebook Page for up to date event information.


**We've recently updated our Privacy Policy. Click here to view
Image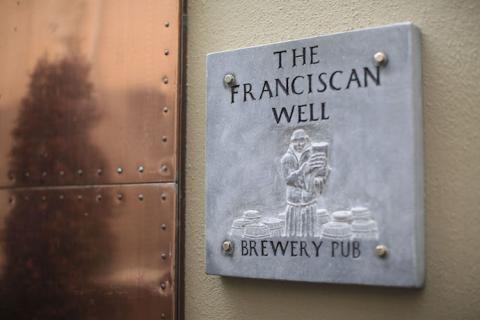 Image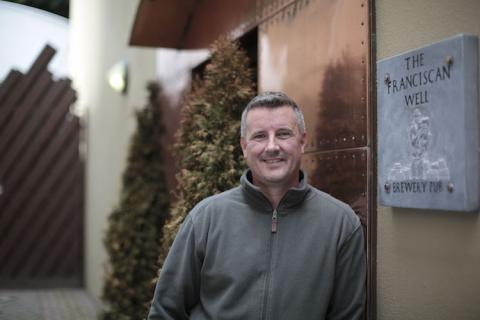 Review of Franciscan Well Pub Tour
Interested in learning more about our popular pub tour? Read a recent review from Bob of My Ireland Tour here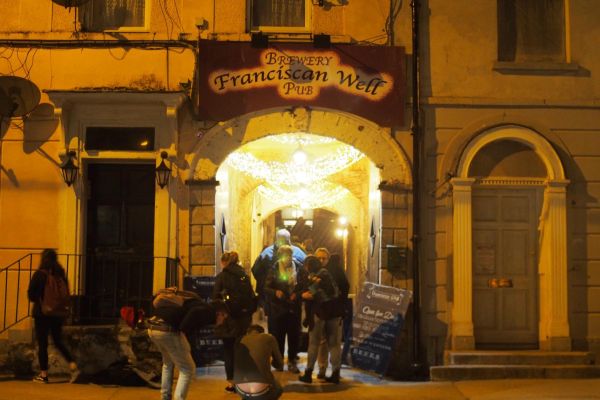 One of the best beer gardens in Cork City
Extensive Range of craft beers, ales lagers and stouts
Rotational taps and casks
Pizza served daily by "Pompeii Pizza", cooked in their wood-fire oven
Live music and weekly event
Open daily from 1pm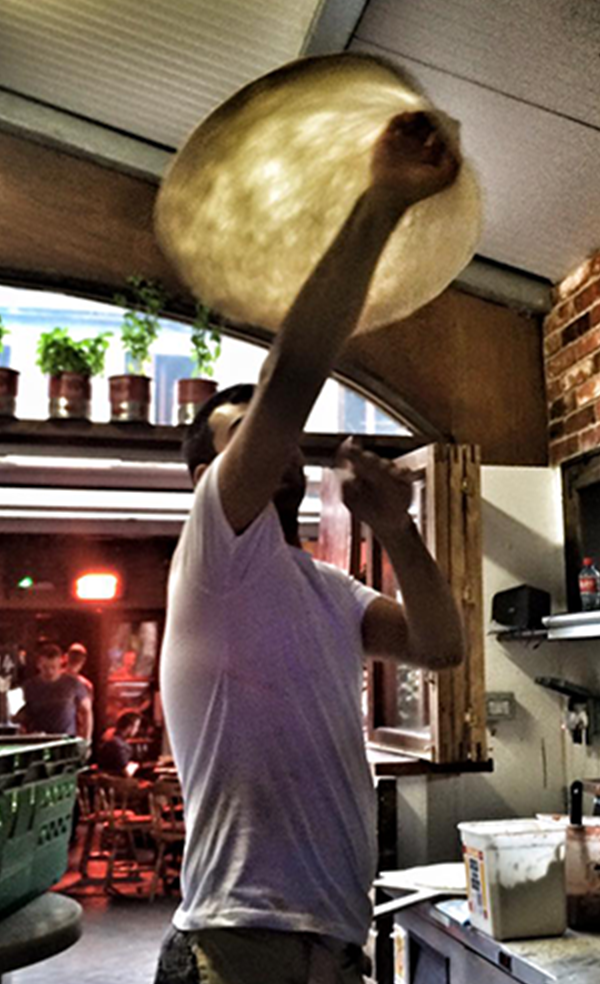 MONK cocktail bar is located upstairs in the brewpub, and is the end sum of centuries of innovation on the site of 14B North Mall. Our mixologists work alongside our expert brewers and they have come up with a new concept in cocktails. They have crafted a variety of tantalising and innovative concoctions that are set to challenge tastes and perceptions of traditional cocktail norms.
Open Fridays and Saturdays from 6pm