Franciscan Well Wins Best Seasonal Pale Ale In The World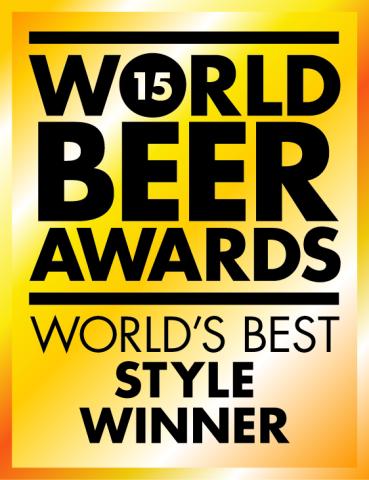 Summer Saison claims the greatest accolade for brewery to date at World Beer awards 
23rd September 2015: Cork's Franciscan Well Brewery has once again impressed judges at the World Beer Awards, with its Summer Saison winning the Best Seasonal Pale Ale.
The award, which equates to the Summer Saison being considered by judges as the top seasonal Pale Ale in the World, is the Brewery's highest achievement to date. The multi-award winning brewery has won a string of internationally recognised awards this year, with the Summer Saison previously winning gold in the European Seasonal Pale Ale category of the World Beer Awards.
The World Beer awards are considered to be the most prestigious beer awards on the international stage with leading experts from Asia, Europe and the Americas rewarding best-in-class brews from each region. The naming of Summer Saison as Best Seasonal Beer in this style brings to a total of 30 awards won by the Brewery since 2013.
Tasting notes
With an ABV of 5% and light, sweet malt flavour, the Summer Saison captures the essence of mild summer months. The cloudy, deep orange ale has a hint of spice and light body with strong carbonation and a sweet fruit aroma.
The Franciscan Well team are delighted to have received the praise and recognition for their innovative brew at the most prestigious international beer awards.
Commenting, Shane Long, Founder of Franciscan Well "Winning this award following our recent success in other categories at the World Beer Awards really validates the hard work of the guys behind the scenes at the brewery. While a lot of people will know us for the likes of Rebel Red and Chieftain IPA, experimentation with limited editions and collaborations is a massive part of what we do. We're extremely proud to be on the same stage as international brewing legends and we'll do our best to be back next year."